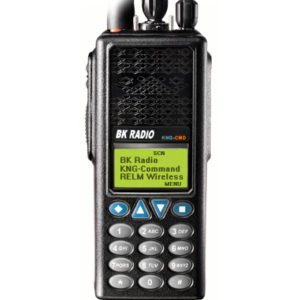 Are you currently working in the military or government sector using mobile phones? Are you thinking that mobile phones are the best solution? Although using mobile phones at your job site is convenient and multi-functional, we believe using two-way radios is your best option.
Why You Shouldn't Use Mobile Phones
According to a recent study, 60% of the population owns a mobile phone and this number will increase as the years go by. Due to this increase, it is no surprise that the military and government sectors believe this to be the best choice for communication. However, we disagree. When it comes to mobile devices, here are some concerns you should be aware of:
Battery Life:

Using mobile phones require consistent, around-the-clock recharging.

Safety Measures:

Mobile phones don't have an instant alarm trigger in case the user is inactive.

Network Coverages:

If your mobile phone carrier is experiencing network issues, your work environment will have a loss in communications.
What are the Benefits of Two-Way Radios over Mobile Phones
According to Equipment World, here are some benefits of two-way radios over mobile phones:
Service During Emergencies:

Two-way radios will continue to work during an emergency or disaster.

Lightweight Durability:

Two-way radios are designed to be lightweight and long-lasting to prevent cracks and breaks when dropped.

Cost Effective:

Surprisingly, two-way radios cost less than mobile phones.

Communication Clarity:

Two-way radios are built and designed to provide clarity in communication in most conditions.

Ease of Use:

Two-way radios feature touch-button talk communication, in addition to copying radio settings.

Battery Life and Management:

Two-way radios are designed with long battery life which can continue operating for 12-26 hours.
Now that you know the benefits of using two-way radios over mobile phones, you're ready to inquire how military and government sectors can begin purchasing two-way radios for their employees.
BK Technologies ® has been an American manufacturer for over 70 years distributing two-way public safety radios for the military, public safety professionals and government agencies.
When you are ready to buy two-way radios for your sector, visit our contact page here for more information.