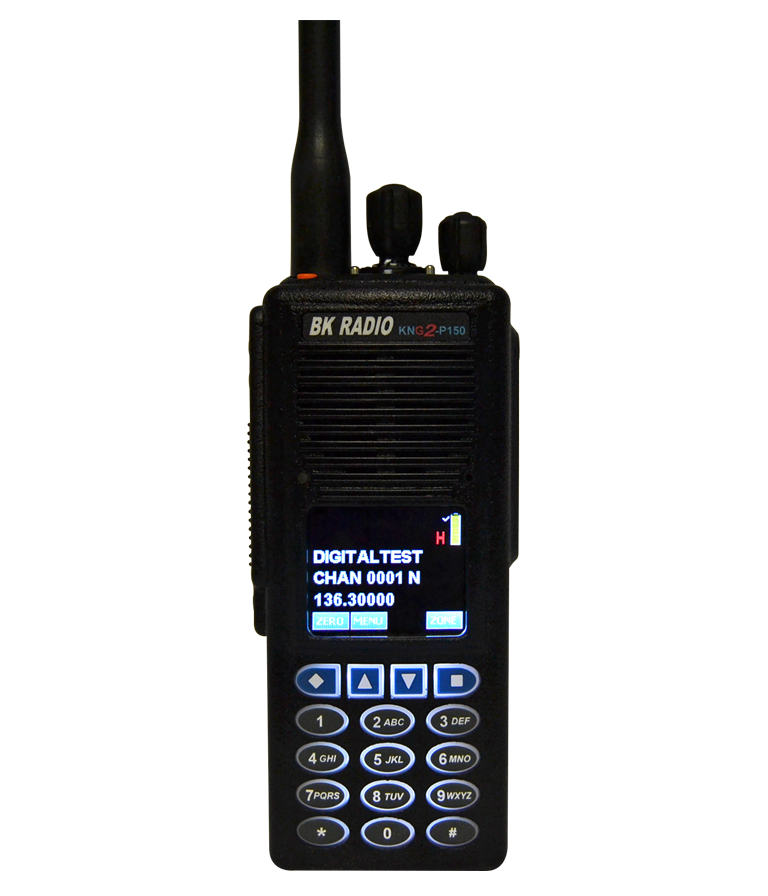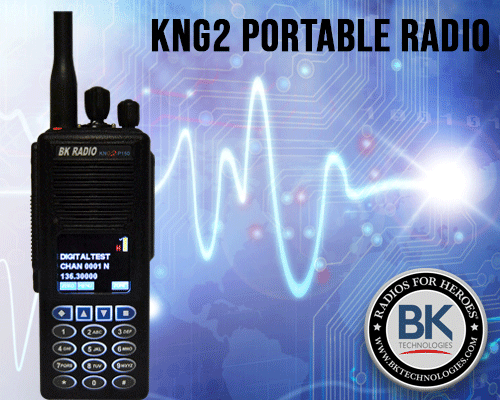 The KNG2 Portable Digital Radios
BK Technologies is honored to serve our local everyday heroes in the public safety industry. Our cutting edge products allow for a streamlined and versatile means of communication for a variety of public safety agencies. Among these products, the KNG2 portable digital radios shine in its interoperability and its ability to provide crisp and clear communication solutions in any environment. 
The KNG2 meets all requirements and standards for P25 Phase 2. This means that the KNG2 features an advanced system key for P25 trunking options. Trunking is the process in which a pool of channels are available for use, and are allocated for groups. This process proves to be an effective interoperability tool when each group requires their own channel. In the space of public safety, a large pool of channels can be shared by various public safety agencies, eliminating the need to each have their own. These interoperable capabilities are vital in times of emergency to allow for a streamlined and effective means of communication between agencies. Rest assured that these communications will be as fortified in security as they are in clarity. The KNG2 features NIST certified AES and DES encryption security, making communications impossible to decipher without a specific key programmed.
Whether you are en route, in pursuit, or saving lives, count on KNG2 portable digital radios' sophisticated audio capabilities. The KNG2 features enhanced noise cancellation technology to complement its loud and crisp audio. Stay connected with the KNG2's Internal GPS functionality and Bluetooth hardware, and stay protected with its military standard design. The KNG2 comes standard with a large and enhanced gorilla glass color display that is water and dust resistant. This radio will work as hard as you do with its resilient design and standardized 12-hour battery life. 
The KNG2 is USB PC programmable, allowing you to tailor it to your specific needs. If you are in need of further customization, explore the variety of advanced features that can be added to this radio. From additional applications such as text messaging and longer battery life to the latest versions and standards, BK Technologies will partner with you to customize the perfect radio for the job. Learn more about the KNG2, its features, and customization options.